Being a new Mom can get pretty overwhelming, especially those first few months. There are a lot of products, services and tips available to make this time easier. I am going to share what MY favorite early day 'New Mom Tips' were. I gathered many of these ideas from doing some quick Pinterest searches and from listening to family and friends. Please share yours also, I would love to hear what worked for you and your family.
---
The Top 4 Tips-
These are the top 4 tips that come to mind with things I found helpful or advice I wish I had listened to.
Accept help when offered. I know this is super generic and maybe obvious to some, but it's advice I listened to it and I am thankful I did. If someone wants to come over to help cook or clean, let them. My mother in law would make us meals regularly and always took Ella's laundry to wash it for us. She still does. It was and is so helpful and allows us to focus on our sweet little girl.
Housework CAN wait. This one is hard for me, because clutter and mess stresses me out. But looking back, I wish I had listened to this advice. Those sweet babies grow so fast, hold them, and love them as much as you can!
Get out of the house. I had anxiety about leaving the house with Ella for the first few months (at least) but I forced myself out anyway. We took Ella for many morning walks, even when she was just 1 day out from the hospital. It was important for my mental and physical health to get outside and moving. I remember feeling REALLY brave the first time I took her out by myself. Every time you do it, it gets so much easier
Talk to someone. Talk to your friends, talk to your family to keep yourself feeling sane. But if you are feeling sad, anxious or depressed, talk to your doctor. I never thought I would experience any type of baby blues or anxiety, but I did. We are all human, and some of these feelings are normal and some of them are not. It's important to talk to your doctor about how you feel and let them decide if you need some extra help.

Products & Services-
There are many products and services out there, designed to make your life easier. I promise they are WORTH it if you are able to take advantage. These are just a few off the top of my head!
Grocery Pick Up-
Does your local grocery store offer grocery pick up? I love ordering my groceries online, driving to the store, and having an employee load them into my car. It was and still is super helpful when you have little time to shop in between your newborns naps!
Amazon Pantry-
Amazon Pantry is a lifesaver! When you have a newborn baby, the last thing you'll want to do is go to the grocery store. At least that was the last thing on my 'to do' list. Amazon Pantry will deliver your household essentials right to your door. This was something we used for the first few months and it was so so so helpful!
Meal Delivery Service-
In addition to not wanting to go to the grocery store, you most likely wont want to cook either. Newborns sleep a lot but during your free time you usually have a million other things to do. Plus, you just gave birth, you shouldn't cook if you don't have to. Meal delivery services like HelloFresh or Blue Apron are super helpful. They can be pricey, but it could be something you ask for before your shower. These meal delivery services will just make life easier for you at the beginning. It's very easy to go all day without eating because you are so busy feeding the baby and catching up on other chores. Take care of you and nourish your body. If you can afford it, a meal delivery service will be a game changer.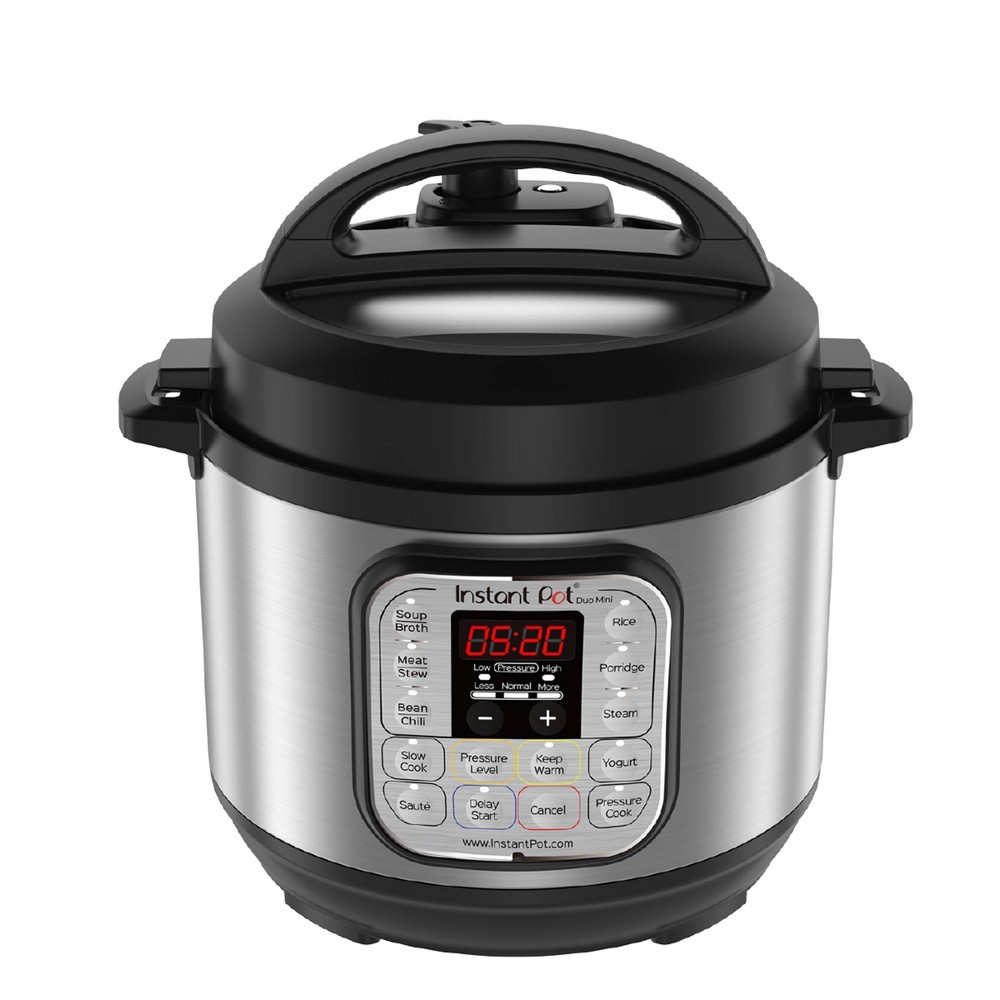 Slow Cooker & Instant Pot-
If you are someone who loves to cook, and healthy/fresh ingredients are important to you, like they are our family, than a slow cooker or
instant pot
is essential! It will be much easier to stay on track with cooking meals at home if you have either appliance at home. Right now, Target is offering a $10 gift card with the purchase of an Instant Pot.
If you are able to, take advantage of the services available. It's hard to get out of the house with a newborn, and ordering groceries, pantry essentials and having a plan for your meals is going to make life
way
easier for you. I am thankful I have so much support and was able to use these services for help when needed.
*This post contains affiliate links, see disclosure for more info. Contact with questions or concerns. Thanks for supporting my blog*