Okay, so I had a major blogger fail over the weekend. I completely forgot to take pictures of Ella's birthday decor and party set-up. Don't ask me how, I have no idea. It was such a hectic morning, I am surprised we were able to have a party at all! I got a few pictures of her with friends and eating cake, thanks to friends who took pictures with my phone for me. I love that I was living in the moment with Ella on her birthday, but I wish I had documented the day better. I was totally disappointed when I realized my lack of photos... It was a stressful morning getting everything together on time, especially since I had spent the night before at a wedding. Thank goodness for good friends who made set up and clean up so much easier!
We hosted the party at a local park and reserved a covered area that had picnic tables and trash cans. It was right next to the park equipment and swings etc. It was perfect for keeping a close eye on the kiddos! Because our theme was "Word Party," we used a lot of fun colors and rainbow designs. I had printed out the different characters faces and pasted them various things for the party (like popcorn containers and on goodies for the bags.)
I got the print outs via
this
website.
Bright blue and rainbow tablecloths, rainbow plates and napkins all from Target!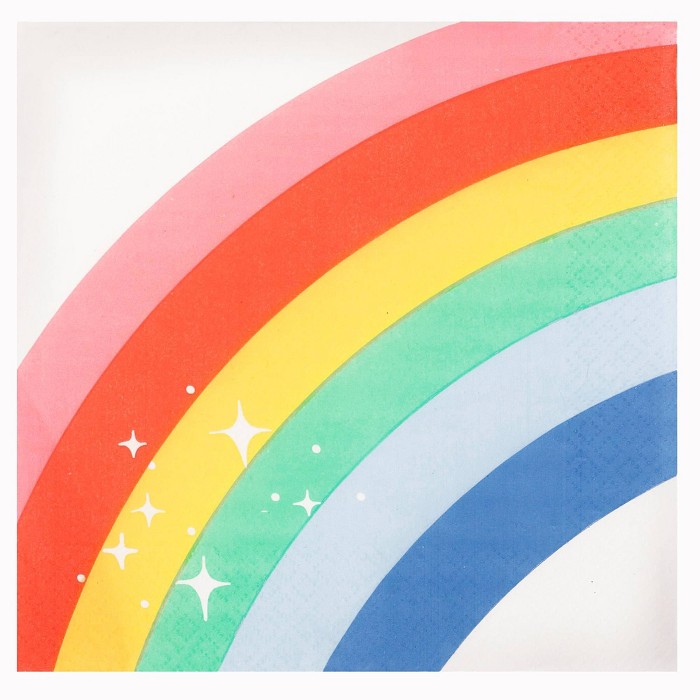 We had a veggie tray, mixed fruit, cracker/pepperoni/cheese tray, variety of chips, brownies, cookies, cake and pizza to eat. To drink we had water, soda and juice. We kept it super simple. We had a ton of leftovers because a lot of our friends or their kids were sick, and were unable to come!

Here are the few pictures I do have.
Ella and our friend Mike!
Ella with her Grandpa. Poor Grandma was home sick, and I know it broke her heart to miss Ella's party.
Ella enjoyed some fruit, pizza and sweet potato puree for her lunch.
Ella was enjoying some birthday cake...
And then things took a turn! She was SO tired and I think overwhelmed from the entire celebration. I had Michael take Ella home a bit early (1ish) even though the party went until 2 pm.
All of the kiddos leaving got to take a goodie bag. And because we had so much extra food, a lot of the adults got to take home a 'party favor' too... An entire pizza... hahaha!
That is literally all I have for pictures from Ella's party. #fail
Now I know for future celebrations, have someone be in charge of taking pictures. I am not a good multitasker, obviously.
Here are some cute pics I took of Ella at the beach later on in the day.
We ended her birthday at her favorite place... the beach! She got to roll around in the sand and play with sticks. What fun! Thank you for reading about Ella's first birthday!
Thank you fellow bloggers for hosting the Hello Monday link up today.