Hi friends and happy hump day! Michael took the above picture yesterday when we went for a walk on the beach, isn't it gorgeous? I just love the beach. This morning I am scrambling to get my bag packed for work and get everything 'ready' so that Michael can have a smooth day with Ella while I am at work today. I work at two offices, and today is my first day seeing patients at this one. This office is a lot smaller and different than my other, so it'll be interesting to see how we do with our new covid protocols. I do know I am so looking forward to seeing my patients, as many of them are my regulars and soo sweet.
Don't forget tomorrow Adrienne & I are doing our "What's in my..." link up!
We're looking in PANTRIES or just your cupboards if you're like me and pantriless. We would love you to join us!
It's hard to believe we are nearing the end of May and it's already time for another What's Up Wednesday post. We don't link up every month, but we certainly try! Here's what we've been up to around here...
On Monday we had a picnic at home. We had hot dogs, burgers, pasta salad, veggie kabobs, and fruit salad.
On Tuesday we ate tacos with guacamole and chips! We also got some mochi donuts for dessert from this place in Newport Michael has been dying to try!
Tonight we're keeping it easy and having baked salmon on top of salads.
Thursday we are having a chicken divan casserole


Friday will be leftovers/whatever is in the fridge/freezer :)
What I'm Reminiscing About-
Almost 1 year ago today my Dad and I were in Vegas! It was such a fun trip and I miss my Dad sooo much. I was supposed to be in Maine last week to visit my family but obviously had to cancel it due to everything going on. I really hope I can plan a trip to visit them soon!
Here are some more pics of our Vegas trip.
I think meeting Teller might have been my highlight! I am a magic nerd!
ALL the cleaning supplies!!! *These are affiliate links*
I ordered
this steam mop
and it is amazing! I originally bought it to steam clean our sofa because Ella seems to spill something new on it every single day. Little did I realize I can use this to clean almost everything- carpet, fabric sofa, kitchen floors, grout etc. There are different attachments that are super easy to use and I went NUTS over the weekend steam cleaning everything! I love that it cleans and kills bacteria without using any chemicals. And my favorite part is that it only takes 12 seconds to heat up once plugged in.
I also ordered
this floor cleaner
for our kitchen floors, as they get incredibly dirty and need a little extra sometimes. This cleaner is made in the USA and is made with natural ingredients. I used a bit of this on the floor with the steamer and it really made a big difference.
We have been spending as much time outside as we can! We live close to this really nice park that has difference areas, including one area with a large duck pond. Ella loves watching all the ducks, geese and turtles in the water. She also loves the squirrels running around and climbing up the trees!
Seal Beach also recently opened up our 'hiking' trail that is just a 2 minutes drive from our home. We love going there just to let Ella run around. It's so close to the beach and the city, yet you feel so secluded.
I rarely dread much of anything! So at the moment, nothing :)
Right now I am working on doing some mini renovations to our apartment. Even though where we live right now is temporary and a rental, I wanted to make some changes so we can enjoy the space to the fullest while we are here. We ordered some new hardware for the kitchen cabinets, a stainless steel under-the-cabinet paper towel holder and a magnetic knife strip. We also got some food storage containers to reorganize our cabinets. I haven't gotten everything in the mail yet, so it's a work in progress but it has been a fun project. It won't look drastically different or anything, but I will still try to do some before & after pictures.

Our bathroom floors got a fresh update and they look so different that it's actually taking me a bit to get used to it. We have tiles with this dark gray grout and they were so gross. I used my steamer to deep clean them and then once they were dried I painted the grout white. I am going to do a whole post on the changes we made but trust me, it looks great.



I am excited at the thought of life returning to 'normal' even though I know it will probably take a lot longer than I am hoping. Things we are missing-

My family.
Traveling.
Disneyland.
Going to the zoo or the aquarium.
Swimming in Michael's parents pool.
Laying out at the beach.
Walking the mall.
Going to the movies.
Happy hour.
Taking Ella to the playground.



We look forward to Top Chef every Thursday! I just wish it didn't come on so late at night because we usually end up falling asleep and having to finish it on Friday after work.
I also watch Teen Mom every Tuesday and The Challenge every Wednesday. These are shows I have enjoyed much of my young adult life and they are totally guilty pleasures, but I am not afraid to admit it! I can't get behind a sports team and cheer them on during a game, but you bet I can cheer on CT during a Challenge finale! I look forward to The Challenge the same way people look forward to football season... seriously.
What We're Reading-
I started this book and am loving it so far. I reached out to some friends on Facebook and told them I prefer thrillers and mysteries and wanted their suggestions.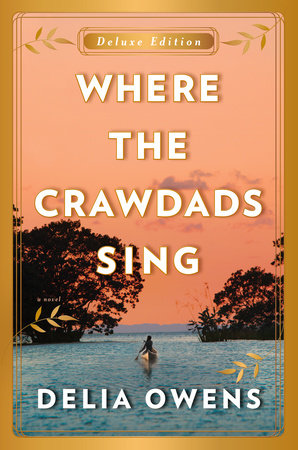 Friends also recommended this book saying it was just an unbelievable read. This is next on my to read list!

Lately I feel like I have been listening to a lot of Bruno Mars and country music. Haha! When we lived in Maine we used to blast country music and go on long country drives. Michael was never a fan of country music but even he has a few favorites that are now nostalgic for him.




Besides scrubs, I have been wearing a lot of casual attire. Most of our time spent outside of our house is spent outdoors either on a hiking trail or at a park. I haven't really needed to 'get dressed' in what feels like a very long time.


See what I mean? Pretty casual! I love stretchy leggings, loose tanks, oversized tees, baggy sweatshirts and my crocs of course. I feel like I probably need an intervention from the show What Not To Wear. I am all about comfort, and that usually trumps how I look. #Keepingitreal
What We're Doing This Weekend-
No plans for our weekend! I need to do some gift drop offs for friend's kids birthdays that happened last week, but that's about it. I'm sure it'll be a mix of our usual... walking the beach, nature trails, hiking etc.
What We're Looking Forward to Next Month-
I am praying next month will feel more normal than life does right now. My worry is that life will continue to normalize around me and I will still feel terrified to go out and just 'live.' So we'll see.
Thanks for joining us for What's Up Wednesday! We'll be back on Friday to share our favorites from the week! :)
[If you aren't already following us on Instagram, we would love you to
follow us
and we'll follow back!]