Hey hey! Happy Friday. I am sooo excited to have 3 days off with my people. We have no plans today what-so-ever, but we're going to have a family day!
We have a couple small things planned for the weekend, but nothing major. Just #allthechristmasactivities
Now onto a few favorites...
I saw this online and almost spit out my coffee... TRUE! Favorite online find of the week.
I have been feeling a little off the last couple of days and I sure hope I'm not getting sick. I will be pumping the Vitamin C all weekend.
Two
I have been loving my Ella necklace from my secret Santa. I have been wearing it every single day and my patients at work have already been complimenting me on it. I'm not sure where my SS got it, but I found it online
here
.
Three
Ella has been loving her
play grocery cart.
She has been wheeling it all around the apartment, and loves putting things inside the basket. My Dad and I got this when he was here, and it was supposed to be her Christmas present... but I let her open it early. I wanted her to have something to help her practice walking and give her more confidence with her balance.
Ella cruises around with this thing! She also loves taking her bunny for a ride with her! It's so sweet.
These sesame beef bowls were AMAZING. I am working on the recipe now, so I can share this all with you! We love bowls of meat, rice, veggies and delicious sauce... this definitely fit the bill! I will try to share the recipe for you all on Monday! I eyeball things when I cook, so it's hard to give exact measurements!
Four
I did some shopping for myself with a couple of bonus checks I had saved from work. I really needed/wanted to update my wardrobe a bit, especially for Fall/Winter. Kohls had some amazing deals and I did all of my shopping online on Black Friday! In addition to great prices, I got major additional discounts and Kohls cash!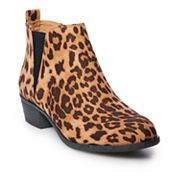 I found these cheetah booties for less than $20. They aren't the BEST quality, but they will definitely hold up, especially if I am only wearing them once in a while. I wore them already and they were extremely comfortable.
My old rain jacket was a purple Columbia jacket... And I will be honest. I loved that thing! But, it wasn't the most attractive jacket and it had holes in the pockets from over-use. I used it in Maine through many winters and it was time for a new one. I wanted something that would keep me warm and dry when it does decide to rain, but that is also stylish and doesn't make me look 15 years old. I found this hooded soft-shell jacket and loved the look and price. It was on sale for 40$, normally $110!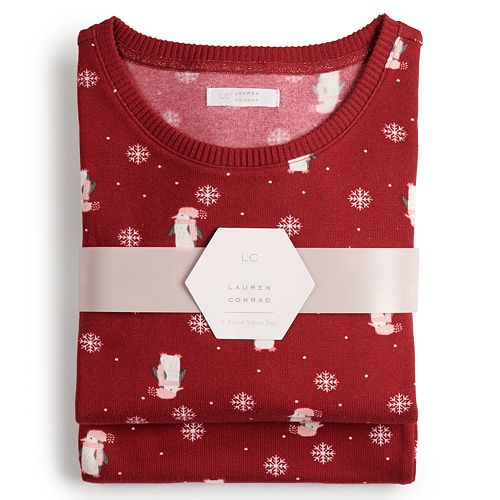 I had to retire one of my favorite pajama sets, also from Kohls, because it had shrunk so much that it just didn't fit well anymore. I wanted something warm and cozy for the winter months. Lauren Conrad has a line of pajamas at Kohls that are literally unreal! I bought two pairs and plan on using them for the next few years at least.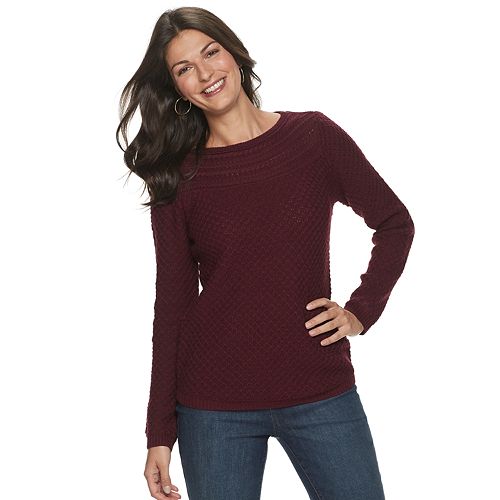 I bought a few different sweaters... but I have to return a lot of them! That's the trouble with shopping online, never knowing what might fit or look good! This particular sweater was my favorite.
While I hate shopping for myself around the holidays, I knew I needed some things and deserved them. I love shopping at Kohls but my only complaint is that they mailed everything individually and I don't think they gave me the option to consolidate?
Getting some new pieces is a favorite!
Five
I decided on a new planner for 2020 and once again went with The Happy Planner. I use my planner for everything, meal planning, blogging schedule, work schedule etc. I did buy a cheap $1 planner at The Dollar Tree so I can keep a separate planner for my blog. I also will buy 2 cheap calendars, one for our fridge and one to give to Yan with our work schedules so she knows when she needs to watch Ella. I love a fresh start, a new year AND a new planner!!!
If you haven't watched this video- do yourself a favor and watch it. I was SOBBING. I love moments like this... good people who have had a hard time and deserve a break!
That's all for favorites today. We will be back Monday to share our weekend with you!